Welcome to Hillman Schools
Mission
Inspiring each student to reach their maximum potential through a
collaborative, rigorous, and student-focused education.
Vision
Successful life-long learners who are ready for college, career,
and life in an ever-changing world.
August 23, 2018
Lunch Account
Parents: You can now view your child's lunch account online! Enter your email address and click "sign up".
July 31, 2018
Food Service Application
PARENTS: You are invited to apply for your child's hot lunch ANYTIME. Visit www.lunchapp.com or click on the link below to complete the application. Please call Char at the District Office at (989) 742-2908 ext. 3220 if you need assistance completing the application. 
Facebook
About Us
Making a Difference
Hillman Community Schools is a small public school with small class sizes in a professional atmosphere where integrity is valued and creating a family atmosphere is important.
​Our school is dedicated to encouraging each individual to achieve his or her personal best within this modest, caring family environment.
Core Values
Achievement - We will reach our goals!
Excellence - We give OUR best!
Integrity - We do the Right Thing!
Commitment - We educate ALL students!
7 Habits
Our school believes in the philosophies behind Steven Covey's 7 Habits. Please click on this link for more information or ask your student what habit they are focusing on today.
Calendar
Calendar

‹

October

2018

›

S
M
T
W
T
F
S
1
2

Oct 2

6:00 PM to 7:30 PM

Annual College Night Fair

Alpena Schools Gymnasium

Hillman District Calendar Events


Alpena Schools will be hosting College Night on Tuesday, October 2, 2018 from 6:00 - 7:30 pm in Alpena Schools gymnasium. Hillman students and parents are very welcome to attend. There are usually over 50 representatives from Colleges, Universities, Trade Schools and the Military eager to speak to students of all ages.


3
4
5
6
7
8
9
10
11

Oct 11

7:55 AM to 11:45 AM

Half Day

Hillman District Calendar Events

Jr/Sr High Students dismiss at 11:30 a.m. - Elementary students dismiss at 11:45 a.m.

1:00 PM to 4:00 PM

Parent-Teacher Conferences

Hillman District Calendar Events

5:00 PM to 7:00 PM

Parent-Teacher Conferences (continued)

Hillman District Calendar Events

12

Oct 12

Professional Development Day (no students)

Hillman District Calendar Events

13
14
15
16
17
18
19
20
21
22
23
24
25
26
27
28
29
30
31
Spotlights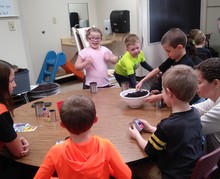 Elementary Students Lead with Learning
Hillman Elementary spent time learning with High School students on Earth Day.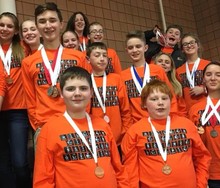 New Middle School Concept
A new Middle School program has been created for grades 6-8 at the High School campus. This allows for consistency between grade levels, support for the transition to Middle School, and will provide a consistent team for parent interactions to be supported.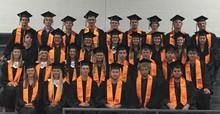 Successful Seniors Preparing for the Future
In 2018, we had an increase in graduation rates, taking us to 90%, with 80% of graduating seniors having committed to a four-year university, community college or military service. We are continually striving to better prepare our students for a bright future.